Filter by Subcategory
Personal Enrichment
Registration Unavailable
Introduction to Cooperative Enterprise 101
with Rachel Lyn Rumson

Jan 6, 2018 at 9 am
Sensing that something has to shift to allow an economic transformation? Curious about cooperatives models of business? Cooperative models have been around for a long times but they are also a key to future job creation and the emerging economy. In this two day course, you will learn about the history of cooperatives, new economy approaches to cooperatives, different forms cooperatives take, and some of the group leadership skills needed for them. We will explore the international guiding principles of cooperatives, discover some large scale real-world examples and some small business ones too. Your questions are welcome and your ideas for cooperative projects as well. Coffee and tea provided. Indoor picnic lunch each day. Please bring a potluck dish to share.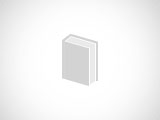 Registration Unavailable
Reiki Share Group - December
with Renee Blazejewski

Dec 20, 2017 at 6:30 pm
Come and experience a "Reiki Group Healing session". No experience necessary. Reiki I & II "highly" welcomed, to practice up! A wonderful experience for all! Students should bring blindfold/bandana, pen, notebook, and water bottle.
Zumba with Dinah - All Sessions
with Dinah Aldrich

Sep 11, 2017 at 6:30 pm

, runs for 15 weeks
Have a blast while you burn calories, tone up and improve your health! Join the party and ditch the workout. Exercise in disguise as Dinah leads you through a workout with salsa, meringue, and cha-cha steps to hot Latin music. Wear light, comfortable workout gear and Join the Party! Pre-registration preferred. No drop-ins. Three 5 week sessions.
No class on 10/9, 12/25, 1/1/18 & 1/15/18.
Will run