Filter by Category
Personal Finance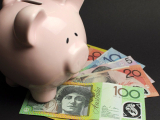 Ready or Not? Preparing for the Unexpected
with Karen Fuller

Next session starts Apr 10, 2019 at 6 pm
Life is full of surprises. A job loss, prolonged illness or unexpected loss of a family member can have a big impact on your family and your financial situation. Join us for Ready or Not? Preparing for the Unexpected to discover how to put yourself in a better-position to keep your financial strategy from veering off course.
You'll learn:
• Risks you may not be aware of
• Strategies or tools for addressing those risks
• Life changes that may require you to review your strategy
Though you can't predict the unexpected, you can prepare for it. During this presentation we'll show you how.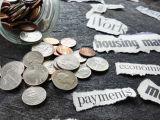 Simplify Your Spending and Saving Strategies
with Karen Fuller

Next session starts May 8, 2019 at 6 pm
Take control of your financial future! Our Simplify Your Spending and Saving Strategies presentation can help you bring balance to your budget. You'll learn more about:
• Setting personal financial goals
• Balancing saving, spending and borrowing to help achieve your goals
• Strategies for controlling debt and improving credit scores
• Practical savings options for now through retirement
Understanding Medicare
with Robert Harvey

Next session starts Apr 23, 2019 at 6:30 pm
This presentation will discuss when you are eligible for Medicare benefits, the timeline to enroll for benefits without penalties, what Medicare covers and doesn't cover, additional plans that are available and work in conjunction with Medicare and finally, briefly discuss the financial assistance options.