Filter by Category
Our Classes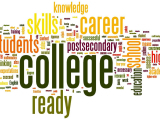 Registration Unavailable
College Success Class (16 hour Blended Learning)
with Maureen Mitchell

Current session started Jul 7, 2020 at 5 pm
A blended learning class combining face-to-face (or Zoom) classroom sessions with online learning assignments and interaction. This course will focus on the essential skills of a successful college student which will include study skills, time management, decision making strategies, financial literacy, career pathways exploration and academic readiness. This class fulfills Freshman Interest Group Seminar, a required college graduation credit, at both Central Maine Community College and Southern Maine Community Colleges.
Fee: Free, but must pre-register
HiSET Preparation Learning Lab
with GNG Adult Education Instructors

Current session started Jul 8, 2020 at 4 pm

, runs for 6 weeks
Our HiSET preparation learning labs are designed to help students preparing to take the HiSET in math, reading, writing, science or social studies. These labs are available on a drop in basis for students working on any subject and instructors provide direct instruction in an individualized environment. Students may work in small groups or independently, depending on the number of students and their needs. Additionally, students will be eligible to register on our online learning platform to access instructional material at home.
Virtual Sunrise Circuit - July & August
with Jenna Chase

Current session started Jul 10, 2020 at 7 am

, runs for 8 weeks
Start the morning with some movement!  Sunrise Circuit is great for all levels of fitness.  This circuit style class will work your total body.  Get your heart pumping, increase your strength and work on your core during this 45 minute class.  All exercises will have a modification and a progression so you can make the most of your morning!
This class is offered online through Zoom!  You will receive the link to the class in your email receipt after registering.  This will be the link you use each time to login to class.
Each registered student will also receive a recording of the class which will be available for up to a week in case you are unable to make the "live" class!